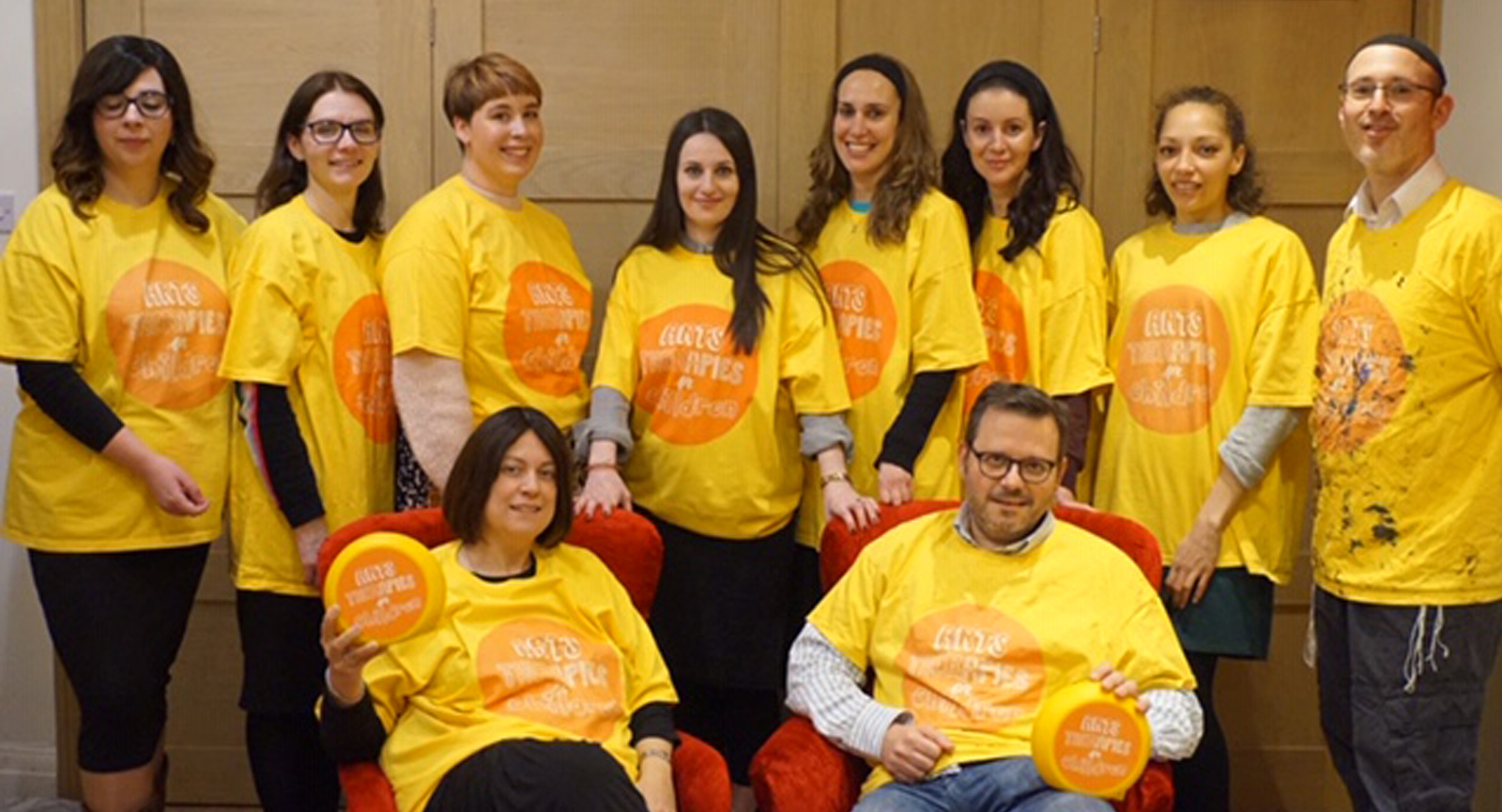 Jewish News – 25 April 2019
The art of inspiring vulnerable children
Arts Therapies For Children provides valuable tailored support to help youngsters express themselves safely.
Arts Therapies for Children (ATFC) is one of the community's newest and most dynamic charities, focusing on providing tailored personal support to some of our most vulnerable children.
Since 2016, ATFC has provided trained art therapists in a broad cross -section of primary schools, and is currently running programmes in 16 schools – helping more than 50 children a week- with a further 3 schools on the waiting list.
Tim Anders, art psychotherapist and founder of ATFC explains "There are so many of our children experiencing severe hardships affecting their mental health with little to no support. Issues these children face daily would be difficult for an adult – and they have to be brave it alone."
ATFC provides children with a trained, registered and experienced arts therapist who helps them to express themselves naturally and safely, in order to make sense of their mostly troubled lives and move on to become fully functioning, healthy adults.
"We have the best art therapists. We have the best supervisors. We have the schools and the children crying out for help. But the one thing we don't have is funding," clarifies Dr Alan Hirschowitz, chair of the board of trustees." It's the only thing stopping us help more children."
He continues: "ATFC aims to further expand its offering ,both in terms of how many children it helps and the number of schools it works with, but can only do this with additional financial support."
The parent of a former client reflects on his experience with ATFC, saying: "I am very grateful and happy our son was chosen to benefit from this amazing and very important project and hope you find continued funding"
Original article: https://jewishnews.timesofisrael.com/spotlight/arts-therapies-for-children/